Information for Career Returner Participants.
WHO SHOULD APPLY?
-Eligible candidates who have a minimum of 12+ years of quality corporate experience and are looking to return after 2+ years out of the corporate sector.
-Candidates who are keen to reengage in a meaningful career in a flexible way. Flexible working has come a long way in the last few years, and many candidates have found the openness of the organisations we work with to be fresh and surprising on this front.
WHAT KIND OF COMPANIES DO WE PARTNER WITH?
-Organisations looking to replenish the pipeline of women and men with diverse experience in their company and industry.
-Organisations that understand the value of the high-calibre and untapped talent pool in the market and are willing to hire based on potential, strengths and transferable skill-sets.
WHAT'S IN IT FOR THE RETURNERS?
- A chance to rebuild professional confidence and networks.
- An opportunity to hone their value proposition through building a peer network and access to leadership training and coaching support.
- Introductions to a range of potential employers through the extensive network of Serendis contacts and corporate partners.
PROGRAM STRUCTURE.
Joining the Career Returner Program is a no cost to participant 3 Step approach. For participants who want to invest further, there are 2 optional, additional steps.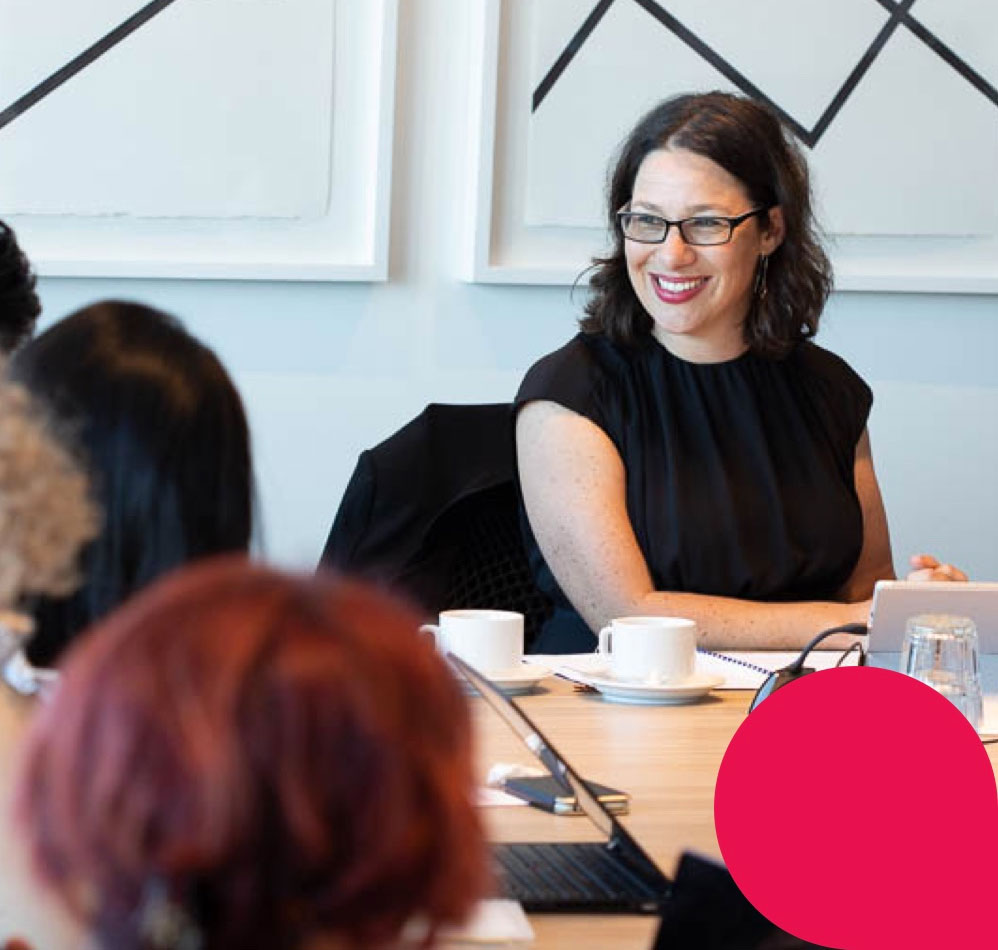 STEP 1 - LEARN MORE ABOUT THE PROGRAM AND SUBMIT AN APPLICATION
Join an informal 30 minute webinar with Julie Thompson, Program Leader to hear more about the Career Returner Program initiative and have your initial questions answered to help determine your interest in applying to join the program.

Register to join a webinar by accessing our portal and selecting your preferred date
N.B: You will need to have access to a computer or smart device with internet access
If after the webinar you decide you would like to join the program, you will need to submit an application to be formally considered. This step requires you to share some details about your background and your preferred next role including a copy of your CV. Your application will then be reviewed to determine if we believe we can help you. To ensure we can provide the right level of support, we restrict our accepted applications to approximately 10 per month.
Apply to join the Career Returners Program through our portal link
(We suggest you join an information webinar before applying)
Any received applications are screened during the last week of each month. You will receive a phone call the following week letting you know the outcome of your application.
STEP 2 - JOIN A HALF DAY INDUCTION WORKSHOP
Participate in an Induction Workshop where you will have the opportunity to meet a selection of representatives from Serendis and other career returners. Refine your value proposition and identify your career objectives based on strengths based activities. Develop critical skills associated with networking and forming positive initial impressions when meeting potential employers.
Dates to be confirmed upon application acceptance
STEP 3 - ATTEND A CAREER RETURNER PROGRAM NETWORKING EVENT
Come and hear from a selection of our Corporate Partners about their business and why bringing in more senior women is a critical part of their success strategy. Learn about developments across a range of industry topics and hear from people similar to yourselves who have secured employment through the program.
Events typically take the form of a panel discussion, audience Q&A and informal networking over a 2 hour period. You will be invited to this event following your induction workshop attendance, they typically take place in April and September.
Optional Additional Steps:
STEP 4 - PARTICIPATE IN A GROUP WORKSHOP TO DEVELOP YOUR MARKETING COLLATERAL, YOUR CONFIDENCE AND YOUR KNOWLEDGE OF CONTEMPORARY WORK PRACTICES
WORKSHOP 1
Develop an impactful CV and LinkedIn Profile
WORKSHOP 2
Build your confidence to present your best self at interview
WORKSHOP 3
Learn about contemporary work practices and industry trends
These 2.5 hour workshops are self-funded and cost $250 per person per workshop.
Workshop dates will be advised following application acceptance.
STEP 5 - ENGAGE AN EXECUTIVE COACH TO ACCELERATE THE ABOVE PROCESS AND MOVE TOWARDS YOUR NEXT ROLE MORE QUICKLY
SESSION 1
Identify your core motivators and the impact that you want to have in your next role (Your Why)
SESSION 2
Identify your strengths, your values, your attributes and your preferred working environment (Your How)
SESSION 3
Identify your preferred career options and associated actions, your value proposition in relation to each of these options (Your What) and update your marketing collateral (your CV and LinkedIn profile) to bring your value to life.
3 x 90 minute coaching sessions are self-funded and cost $1200 per person.
Email Julie Thompson to obtain further information.
BECOMING CONNECTED TO POTENTIAL EMPLOYERS
Once a participant has formally joined the program, you will be connected with potential employers through a number of channels, including networking events, informal introductions and formal applications for relevant vacancies. Before any interviews with corporate partners you will be provided with 1:1 support. Once placed in a role, you will be provided with 3 group transitional coaching sessions to help ensure you achieve desired results.
Frequently Asked Questions
Why is Serendis leading this program? What's in it for us?
- We see a gap, an unmet need in the market.
- This work sits at the heart of what we do best and we believe it's important to provide a pathway for Career Returners.
How is this different to regular head hunting/recruitment?
Career Returners is a completely different approach, we are flipping the regular recruitment process upside down. We will start by seeking out high quality candidates and then match them with corporations who will value their skills, experience and potential.
We are not recruiting for specific roles, rather we are working to find candidates with a gap in their resume and broad sets of critical experiences.
Which companies are involved in the program?
Serendis is working closely with a number of corporations to work through which parts of their businesses are focussed on increasing the number of experienced women in to their business. We have several partners wanting to be involved.
What seniority of candidates are we looking for?
The Career Returners program is seeking candidates with 12+ years of strong, high quality professional experience. We are happy to consider any candidate with more experience than that. The program aims to place women in professional, management and leadership roles. We are looking for candidates with a background in financial services, asset management, property, engineering, telecommunications, legal, project and program management, consulting, finance and front office/sales. However, if your experience set is in a different area to this, we are open to considering your application and will work with you to uncover where you might fit within our program.
"The program is amazing and invaluable for its target market."
"It was so nice to see truly powerful women from top jobs feeling the same way as I was. We all feel a level of concern or uncertainty after leaving the workforce."
"The team who run the program are fantastic - they are professional, informed and kind. The support and encouragement offered to the group as a whole has been truly wonderful. I was so grateful to have been part of it."
"I attended an information session and an Induction Day which gave me the confidence and impetus to actively commence the process of returning to work."
"It's nice to know there are large companies backing this program and who are invested in bringing women back to work."
"It's a great confidence booster and encouraged me to really work out how to market my skills and key strengths."