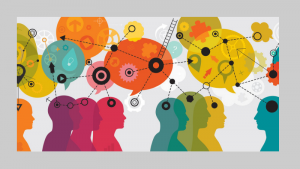 One of the most (over)-utilised terms of the past year has been "pivoting". Although the term inspires eye rolls, there is little to indicate that we have seen the end of the pivot. Whether it be the continuing impact of the current pandemic, leaps in technology, political instability, economic shifts, environmental disruption from global warming and more… the pace of change and disruption is unlikely to slow anytime soon.
So, what will be required for us to thrive rather than survive in this ever-changing landscape?
In the first instance, the ability to innovate with speed will provide a head start. To do this we will be required to demonstrate even more agility, flexibility and a willingness to let go of practices that have made us successful in the past.
The authoritative leader displaying a command-and-control leadership style may no longer be the leader who can help us respond effectively in volatile, uncertain, complex and ambiguous (VUCA) times.
Seeing Around Corners
How do we develop the current leadership requirement to be able to see around corners to anticipate societal, political, technological and community shifts? Firstly, this is not something one can do alone. We must be able to harness the diversity of thought available to us through people. We can do this by creating an environment of constructive debate where different ideas that challenge the status quo are listened to, valued and sought out.
Through the work we do at Serendis Leadership, we have seen a myriad of responses to change in the past year of upheaval.  Some teams and organisations thrived, some survived, and others floundered. From the different businesses and teams we have observed or worked with, those that thrived despite external challenges, were those who were able to leverage the diversity of thought from their organisations in an inclusive way that surfaced innovative ideas and robust decisions.
Businesses who never thought their staff could work flexibly and productively from home proved otherwise. The world embraced the Zoom meeting, the webinar, and online learning. Alcohol companies began producing hand sanitizer, fashion houses produced face masks, hospitality became takeaway or home delivery experts and teams began to engage in a different way than ever before. The world of online communication and videos took on a whole new meaning for reaching customers and each other.
Walking the Talk
Some of the biggest companies have been leveraging this understanding for years and were therefore in a good position when the COVID-19 pandemic hit. Satya Nadella, CEO of Microsoft, who turned the company's fortunes around positively in a short period, describes the 'secret' to the company's success:
"The diversity of our workforce must continue to improve, and we need to include a wide range of opinions and perspectives in our thinking and decision making. In every meeting, don't just listen—make it possible for others to speak so that everyone's ideas come through. Inclusiveness will help us become open to learning about our own biases and changing our behaviours so we can tap into the collective power of everyone in the company. As a result, our ideas will be better, our products will be better, and our customers will be better served."
Ultimately, the ability to demonstrate inclusion to manage diverse teams of people with different views and sets of values is one of the core capabilities that will enable leaders, teams and organisations to thrive not just survive.
Excellence and fairness are not mutually exclusive
For a long time the discussion about the value of diversity and inclusion has centred on a moral argument of fairness and justice but not necessarily about what is best or excellent. And while diversity and inclusion are absolutely the fair and just thing to do, it is also what will drive excellence, performance and innovation- the essentials for this complex and changing world we are operating in.
Continuing to promote and measure identity diversity (gender, age, ethnicity, cultural descent, sexual orientation, disability and more) is the tip of the iceberg, acting as the bellwether to the health of our culture and society. It is what lies under the surface of the water that delivers ongoing value.
That deeper commitment and leadership to drive a culture that celebrates and actively seeks out challenge or different perspectives, is the key to unlocking the value of diversity and thriving in this ever-changing landscape.